Our Prepress, Plating & Press Equipment

Prepress
Our Prepress Dept. Mac computer stations are set up with top line color-calibrated monitors and current Adobe Photoshop, Illustrator, InDesign & more. LEARN MORE
Plating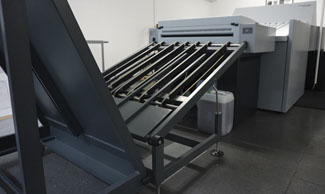 Our state-of-the-art Suprasetter Plating System is operated by Prinect technology and features chemistry-free "developing" MORE
Presses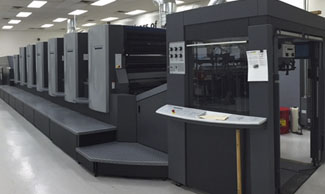 Heidelberg — mention that name to nearly any printer and they just say, "ahhh." Long considered the top press in the industry, we take both care and pride in ours. LEARN MORE


Environmental
At Stoughton Printing we do our part to be considerate of the environment. We run no alcohol in our plant and have not done so for decades. Since 1985, we've run only water based (aqueous) chemistry. Our soy-based inks contain a high degree of vegetable oils and other sustainable materials.

News & Events
Check out the latest happenings at Stoughton Printing Company.
Fabrication Dept
View images of our Old Style® fabrication department in action.
INSTAGRAM

---